Looking to travel , or thinking about it , read this article and get all your covid questions answered. Assess the pros, cons and potential complications of a trip away from home during this pandemic
According to data released by the Federation of Associations in Indian Tourism & Hospitality, the tourism industry is looking at bankruptcies, closure of businesses, and mass unemployment. It is believed that around 70 percent out of a total estimated workforce of 5.5 crores (direct and indirect) — over 3.8 crore — will get unemployed, and while the tourism industry in India contributes to about 10 percent of the GDP, and it has been painful to see how the entire industry was completely neglected in the stimulus package that was announced by the government.
However, with more & more states easing the lockdown and lifting restrictions and people returning to work, a semblance of normalcy is being restored in our daily life and while the last few months of this enforced isolation has seen an unprecedented rise in armchair tourism and virtual tours, the fact remains that people are eager to get out and travel and the industry is showing signs of bouncing back.
Below we present a Q&A for anyone thinking or confused about traveling right now. The latest news on travel restrictions, how to stay healthy, what you need to know about flying and most importantly, should you travel at all. We hope this covid questions will put your mind at ease.
Increasingly yes. As states lift their stay-at-home orders, restrictions on hotels (and guesthouses, AirBnbs) started to ease too, and more hotels across the country are starting to welcome standard guests. To try to reassure nervous travelers, the bigger brands are rolling out heightened safety protocols while most other hotels are offering contact less check-in and adopting enhanced cleaning practices.
Yes. Though not everywhere and depending on where you're headed, you may need to stay awhile. Several states require most out-of-state travelers to self-quarantine for 7 or 14 days or certify that they've tested negative for Covid-19. We recommend eager travelers to book holidays within their home states. 
Is Flying Safe ? Or Should I avoid it altogether?
While health authorities maintain that the risk of infection on airplanes is low. Contrary to popular belief, cabin air is less of a concern; virtually all commercial jetliners are equipped with High-Efficiency Particulate Air (HEPA) filters, similar to those used in the hospital operating room, capable of blocking 99.7% of airborne microbes. Cabin air is circulated vertically, from ceiling to floor, and refreshed every two to three minutes. Between flights, airplane cabins are scrubbed down with anti-microbial disinfectants. Most airlines are cordoning off middle seats for those not traveling together, or capping capacity at about two-thirds full, to make it easier to adhere to social distancing practices. Whatever the policy, it can be difficult, if not impossible, to keep 6 feet of distance between yourself and others in the confined quarters of an airplane. So unless it is essential we suggest avoiding flying altogether and be safe. To learn more about safe air travel, click here
Yes, this is by far the safest way of travel right now, as more hotels and attractions reopen across the country, road trip vacations are picking up speed and travelers can drive freely within states that are free from COVID hotspots, with a few exceptions. Road trips pose fewer risks of getting or spreading Covid-19 than taking public transit since you're exposed to far fewer people and transmission is mostly caused by person-to-person contact.
What about a Cruise holiday?
After the widely reported quarantines of passengers on ocean liners and the rapid rise of confirmed cases among the passengers and crew, we are advising travelers to defer all cruise ship travel world-wide. The US has a No-Sail order in place through September, which prohibits cruise ships carrying more than 250 passengers and crew from sailing into U.S. waters. Most cruise lines have temporarily suspended voyages worldwide until Sept. 15.
Is now a good time to buy an airline ticket for winter travel? Will I get a good deal?
If you spot a low fare for travel later in the year, you might want to book it up now, especially for travel over Diwali and Christmas holiday seasons. Currently, bargains abound and if you book before the end of this month or early September you can change your dates without penalty for flights on most airlines. But don't be surprised if your fare searches turn up some steep prices too, especially for busy times like Diwali; with many planes grounded, airlines have fewer seats to fill and if demand rises, so will prices. And, beware: don't buy a ticket if you have any doubts that you'll want to use it because if you change your mind you won't get your money back, just a travel voucher for future use. And if your new flight is more expensive, you'll be charged the difference in fare.
Wildlife holidays are so much fun , read our top tips for a Bharatpur bird watching trip here.
If I Travel? Should I wear a Mask?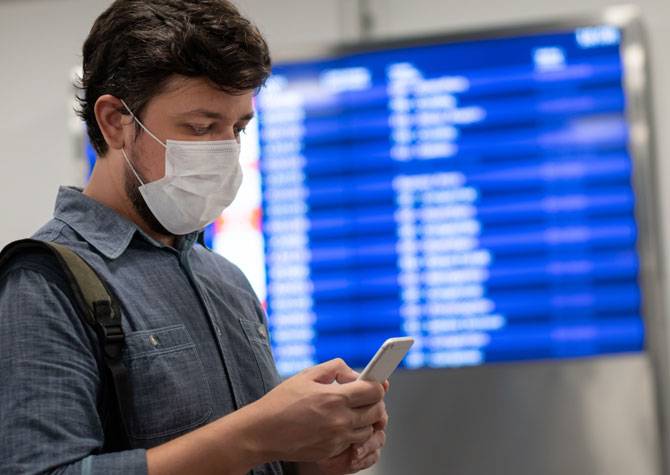 Yes. Yes and Yes. Studies have shown that Covid-19 can be spread by people who don't exhibit any symptoms and might not even realize that they're infected. Face masks, or even cloth coverings, might not be a fail-safe, but they can help reduce transmission. While masks don't fully protect you from other people's illnesses they do prevent your germs from spreading. Keep in mind that the virus spreads by droplets, when an infected person speaks, coughs, or sneezes. The droplets spread through the air and can land on another person's mouth or nose, or possibly be inhaled into their lungs, infecting them. The droplets can also settle on nearby surfaces, where they can survive for two to three days. Wearing a mask drastically reduces your chances of getting infected. 
Should I postpone or cancel travel plans?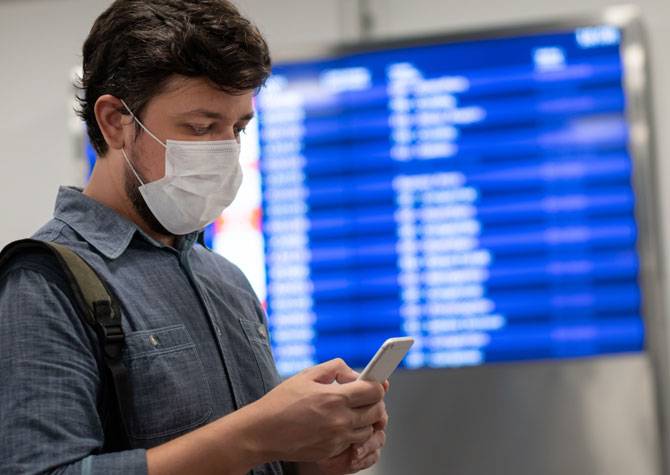 Yes and no. Though mostly yes. Postponing non-essential / leisure travel plans is the most prudent decision you can take right now. Firstly, in our opinion travel does present a greater risk because you typically encounter more people when traveling than if you simply stayed home, and secondly, no matter where you travel, there is an increased risk that travel may be disrupted, especially in India, where we are about to cross the 3 Million case mark, and thirdly why take the risk. Do you want a vacation packed with worries and hassles or do you want one where you are relaxed and happy and not nervous all the time? While being in quarantine for the last 5 months has us longing for that mountain trip or beach holiday, now is not the time. Better safe than be sorry. 
With the tourism industry reeling  under the  effects of Covid , we are eagerly looking forward to get back to business, however with the current situation in India , we do not think this is a safe time to travel and are advising all our guests to postpone non essential travel and while this may not be good for business, we believe in nurturing long standing relations with our customers and being good travel advisors to them.Follow us on our Facebook page here and keep updated about the latest travel news , deals and inspiration.