Are you planning to visit Rajasthan, then do not miss out on these top 10 things to see and do in Rajasthan while here , this princely state is a place of great antiquity, culture, culinary traditions and wildlife which draws visitors from all over the world. Whether wishing to explore one of Rajasthan's magnificent forts, shop in some of India's most authentic bazaars, ride an camel, or search for tiger and leopard in a national park, these are 10 of the best things to do in Rajasthan. which are guaranteed to inspire your travels here
Marvel in awe of the historic forts and palaces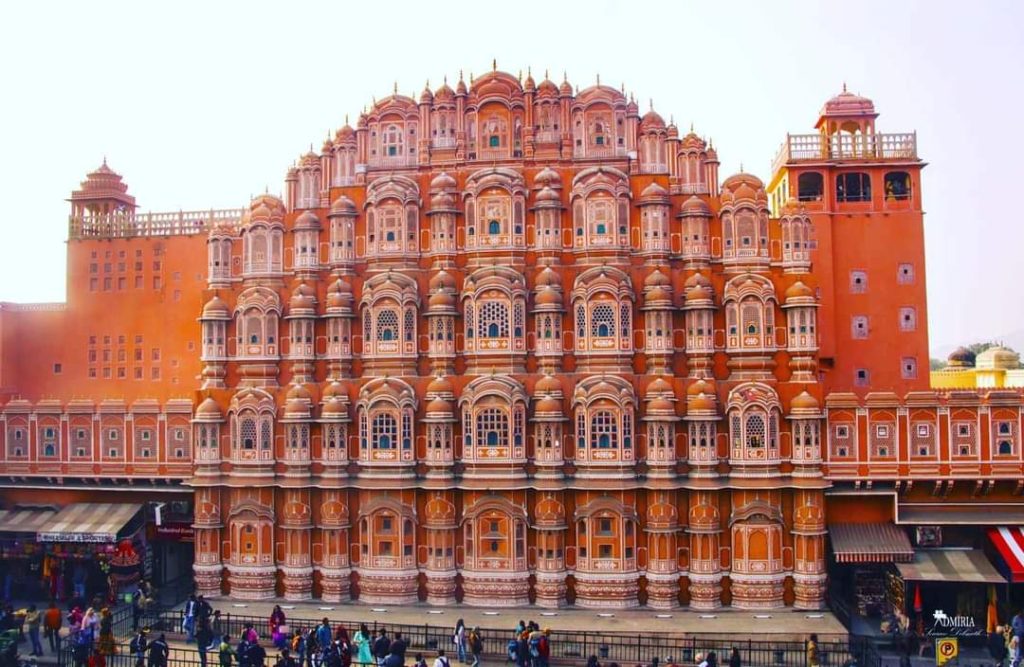 Be Mesmerized by the Beautiful Lakes
Although Rajasthan is usually associated with deserts, it also boasts some picturesque lakes that provide panoramic boat tours, leaving visitors in awe with the spectacular vistas of the temples, ghats and palaces along its shores, and lush green hills in the backdrop. Some of the most breathtaking ones include Lake Pichola (Udaipur), Man Sagar Lake (Jaipur) and Pushkar Lake (Pushkar).
Planning your Honeymoon to the Maldives – Read THIS
Visit the Incredible Temples
Nature lovers and wildlife enthusiasts are spoilt for choice in Rajasthan, as one of the state's highlights is its beautiful sanctuaries and national parks that are teeming with a diverse and incredible wildlife. Some of the best locales to take in the diverse flora and fauna, and experience nature include Ranthambore National Park (Sawai Madhopur) that is known for its tiger population, Sariska Tiger Reserve (Alwar) known for its great population of Royal Bengal Tigers, and Keoladeo National Park (Bharatpur) which is home to a large number of migratory birds. There are organised safari tours on offer in these parks, so travelers can sign up and get up close and personal with the amazing creatures.
Get our guide to the Best Indian Destinations for Travel in 2021 – HERE
Seek Blessings at the Ajmer Sharif Dargah
You can't come to Rajasthan and not visit the holy shrine Ajmer Sharif, which is the resting place of Sufi Saint, Moinuddin Chisti. This sacred shrine is wrapped in the aura of spirituality, serenity and harmony. People from all faiths and religions visit the shrine to seek blessings and peace of mind. Architecturally speaking, the interior is enchanting with a series of huge silver doors leading to the courtyard, where the gold and marble plated tomb of the Sufi saint is nestled.
Ajmer Sharif Dargarh, 111 , Faiz Manzil, Nathwan Shah, Khadim Mohalla, Diggi Bazaar, Ajmer, Rajasthan, India, +91 88753 00786
Indulge in unique and wonderful outdoor activities
Rajasthan has plenty to offer the adventurers. Some of the famous adventure tourism activities in the state include speed boating in the Fateh Sagar Lake (Udaipur), trekking in Alwar and Mount Abu, hot-air ballooning in Pushkar and Jaipur, dune bashing in Jaisalmer, elephant ride at Amer Fort (Jaipur), and zip lining in Mehrangarh Fort (Jodhpur). However, those with a little extra time should go cycling around the Pink City of Jaipur. Taking a tour of the city's historical and cultural treasures, along with exploring the rural pockets is a wonderful experience.
Get to Know 5 Least visited and unknown National Parks of India – Click Here
Explore the off-the-beaten-path gems
Venturing off-the-beaten-path will reveal some beautiful hidden treasures that will enthral you with their unparalleled beauty and intriguing tales of a bygone era. Some of the must-visit offbeat destinations include the 13th-century Barmer town that is famed for its rich craft; Banswara that is enveloped in tribal folklore; the 17th-century fortress of Rawla Narlai; Mahansar that is known for its 18th-century built haveli, complete with golden leaves and beautiful paintings; or villages Pali and Bishnoi that promote rural tourism.
Enjoy authentic Rajasthani cuisine at Chokhi Dhani
A trip to the royal state of Rajasthan is incomplete without relishing its authentic cuisine. And, the best place to do just that is Chokhi Dhani that not only serves proper Rajasthani fare, but also provides traditional entertainment, such as folk dances, cultural performances, acrobats, etc. The warm hospitality and regal vibe make for a truly special atmosphere.
Go shopping in colourful bazaars
When in Rajasthan, don't miss out the colourful shopping experience. Every city in Rajasthan is teeming with bustling bazaars that lets you experience the local life and culture as well as buy authentic, traditional items at affordable prices. For classic Jaipuri ornaments, check out the Johari bazaar (Jaipur); for traditional wears and souvenirs, hit up the Sadar Bazaar (Jaisalmer); for bandhani fabric and traditional jewellery, check out Bada bazaar (Udaipur).
Attend festivals and fairs
If you're looking for a place where history and culture are celebrated throughout the year, Rajasthan is for you. There's always an interesting and vibrant festival or fair going on that provides an insight into the rich cultural heritage that make the state tick. Some of the must-attend include the International Kite Festival held in January around Makar Sakranti (Jaipur & Jodhpur), Pushkar Camel Fair in November (Pushkar), Elephant Fair in March (Jaipur), Urs festival held from the 1st to 6th day of Rajab (Ajmer), and Magnetic Fields Festival in December (Alsisar).
GlobalJourneys organises  bespoke tours to Rajasthan and many other incredible locations across India. Letting us plan your trip will help you truly get under the skin of the destinations with curated experience and local interactions. Write to us at travel@globaljourneys.in or speak with one of our trusted travel advisors on + 91 8879170009.