Formerly known as the Bharatpur Bird Sanctuary, the Keoladeo Ghana National Park is recognized as one of the world's most important bird breeding and feeding grounds. It originated as a royal hunting reserve during the 1850s and was a game reserve for Maharajas and the British.Keoladeo was declared a national park and then later listed as a World Heritage Site by UNESCO in 1985. The park is home to over 370 species of birds and animals such as the basking python, painted storks, deer, nilgai and more.  It was also known as the breeding ground for the rare and elusive to spot Siberian crane. The Park offers well-defined treks which can be covered on either foot, or cycle or rickshaws.
Getting to Bharatpur Bird Sanctuary
By Air – The Nearest Airports are New Delhi (Appx 203 Kms away) & Jaipur (Appx 188 Kms away). Both are well connected from all the major cities across the country. From these airports you can easily drive down to Bharatpur in 4 – 5 Hrs. Guests travelling from Delhi have the option to take the Yamuna Expressway or NH 21 from Jaipur. Roads are in excellent condition making the journey swift and comfortable.

By Rail – Guests can also plan to arrive at Bharatpur Railway station / Mathura Junction / Agra Cantt Station (Appx 40 Kms) as all of them are well connected with the railway network from across the country with daily services from Mumbai , Delhi and other major cities of India. Please check the www.irctc.co.in site for updated schedule & real time availability.
When to Go to Bharatpur Bird Sanctuary
The best time to travel to Keoladeo Ghana National Park is from November to March. We recommend planning a trip anytime after 15th November, this is when the migratory birds have started to arrive in large numbers and there is a cacophony of bird song throughout the park. Similarly any trip after the 15th of March is not a good idea as this is when the migratory birds start leaving the park.
During peak winter months (ie December & January), Dense fog is a real possibility that drastically reduces the birding hours and photography chances. Fog often doesn't lift until noon, so having a flexible schedule helps to get the most out of a visit when travelling during these months.
Also keep in mind that there really isn't any bad time to visit the park during November to March, as the sheer diversity and numbers translate to incredible sightings even on a bad day (weather wise). Only if you are very serious about getting photographs do you really need to concern yourself with the foggy weather and have a backup plan in case things don't go your way. 
Want to get inspired – check out our photo series on the birds of Keoladeo here.
Best ways to Explore Bharatpur Bird Sanctuary
By Walking – This is by far the best way to explore the park, the walking trails are clearly demarcated well maintained and offer plenty of opportunities to observe and photograph the birds. Since cycle rickshaws are not allowed on the walking trails, it means far fewer crowds as well, translating into a much more peaceful birding experience.
By Cycle Rickshaw – These are tricycles as pictured above, the rickshaw puller doubles as a basic guide and will regale you with interesting, although sometimes farfetched tales from the park's history. This is great for guests with mobility issues. Most of them will be able to procure a binocular if you are not carrying one, apart from arranging a step stool to facilitate convenience of getting on & off the rickshaw. This is also a good option for serious photographers carrying long lenses and heavy equipment such as tripod.
By Hiring Cycles – Another great option for the active travelers. Park has a robust cycle hire system with affordable pricing. Great option for active families, couples or solo travelers as it gives freedom to explore the park at your own pace.
Boat Rides – When the water levels at the park are optimum, we have the option of taking short boat rides through the wetlands, this is a great option for observing the water birds from close quarters.
Hiring a Guide – We recommend all our guests, irrespective of how they plan to navigate the park, to hire a guide , our expert birding guides are all highly trained and experienced , carry a spotting scope and have real time information on sighting locations to help you get the most out of your trip.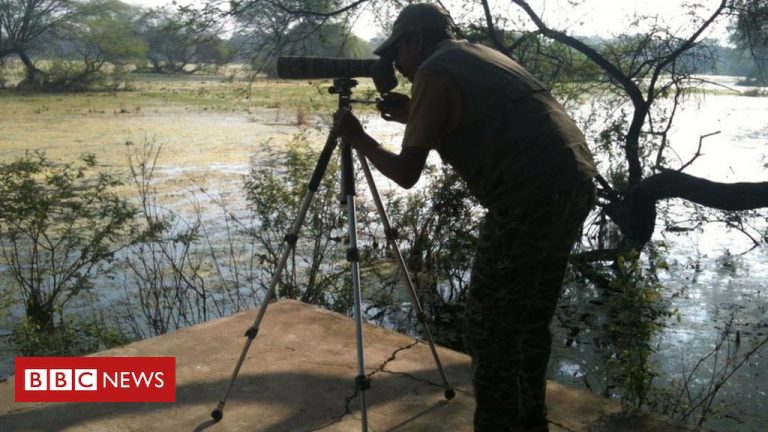 Accommodation in Bharatpur Bird Sanctuary
There are plenty of stay options in Keoladeo Ghana National Park, Ranging from budget accommodation's to boutique homestays and palatial hotels that cater to need and demands of each and every traveler.
Keep in mind that you will need easy access to the park gate, if you have your own set of wheels then this isn't an issue, however if not, then you need to stay as close to the park as possible (cycle rickshaws are available for hire to pick & drop you to & from the park gate)
Check our round up of the best stay options in Bharatpur.
Bharatpur Bird Sanctuary - Park information & Timings
Park remains open daily from sunrise to sunset 
Entrance fees is Rs 75 for Indians & Rs 500 for Foreigners 
There is no fees for photography, for video shooting you may require additional permits 
Cycle rickshaws charge Rs 150 per Hour 
Cycle Hiring charge is Rs 50 Per Hour and can be hire from the park entrance gate
Top Local Experiences near Bharatpur Bird Sanctuary
Taj Mahal & Fatehpur Sikri – Conveniently located an hour away from Bharatpur, we recommend setting aside half a day for exploring the world Famous Taj Mahal & the magnificent architecture of Fatehpur Sikri – the forgotten capital of Mughal Empire, for those travelers who would like to add a bit of culture and history to their trip.
Boat Safari on Chambal River – Located 90 minutes away in the town of Dholpur. This is one of our top recommendations for guests visiting Bharatpur. You can opt for short (1 Hrs) or long boat (3 Hrs) safaris available on first come first serve basis and get to explore the ravines of Chambal – one of India's pristine river system – the gentle pace of the River Safari is designed to provide spectacular sightings of the gharials, muggers & turtles basking in the sun; the many migratory and resident birds flying sorties; the occasional glimpses of the Gangetic river dolphins breaking surface.
Lohagarh Fort – or Iron Fort, was so named because of its sturdy defences. Despite being somewhat forlorn and derelict, it is still impressive, and sits at the centre of town, surrounded by a moat. There's a northern entrance, at Austdhatu (Eight-Metal) Gate – apparently the spikes on the gate are made of eight different metals – and a southern entrance, at Lohiya Gate. Maharaja Suraj Mal, constructor of the fort and founder of Bharatpur, built two towers, the Jawahar Burj and the Fateh Burj, within the ramparts to commemorate his victories over the Mughals and the British. The fort also contains three old palaces within its precincts, one of which contains a museum.
Read Why Bharatpur is a great choice for people just getting started with Birdwatching