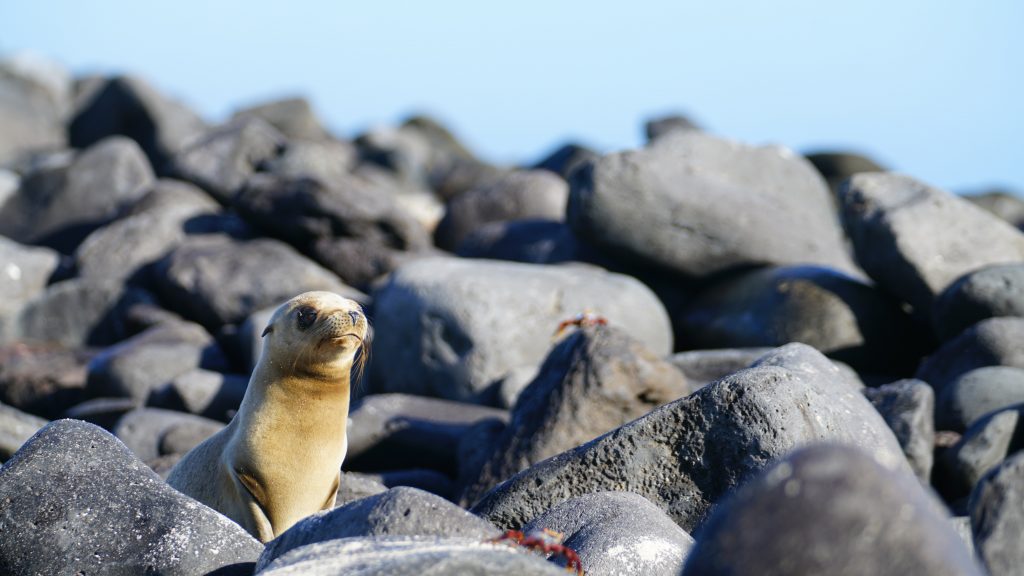 1. A 10 Day experience to a completely unique & intimate wildlife destination
2. Walk with the giant tortoises on Santa Cruz Island
3. Excellent opportunity to observe and photograph a ton of seabirds on the Tower Island
4. Chance to get a close up view of the prehistoric looking marine iguana – Endemic to the islands
5. Likely chance to swim with the sea lions.
Day 1
Today we arrive at the San cristobal Island to begin our Galapagos Wildlife Tours, here we will meet our exploration team and get acquainted with the rules and customs of Galapagos Island. Overnight in Galapagos
Day 2 to 6
Over the next five days , we will explore the various location and island of Galapagos using various means of transports and enjoy the incredibly diverse wildlife this islands have to offer. We will visit the eastern and western group of islands based on our target species. Exploring on our Galapagos Wildlife Tours bring us up close and personal to some amazing wildlife seen nowhere else.
Day 7
Today morning we bid adieu to these magical islands with plenty of memories & tales to take back home.  End of the Galapagos Wildlife Tour.
Accommodation on sharing basis according to the itinerary
All meals detailed in the itinerary
All transport
All Natural Excursions & Fees
Experienced Guides