1. Get a glimpse of authentic Bhutanese life on a curated visit to Thimphu weekend market
2. Witness a mesmerizing masked dance between gods and demons in a traditional cham ceremony
3. Soak in an ancient wooden tub of river water and local Artemisia leaves, heated with fire-roasted river stones for an unmatched spa experience.
4. Curated homestays to immerse yourself in to the Bhutanes culture & way of life.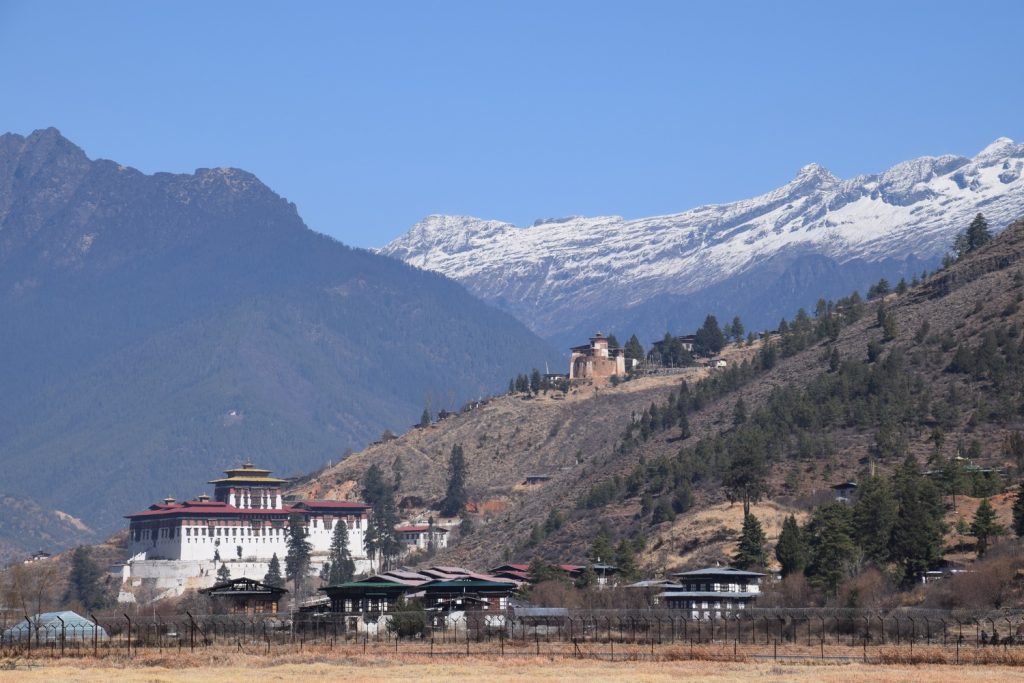 Day 1
We land in Paro and begin our Bhutan Tours – just landing here is an adventure as this is one of the highest airports of the region surrounded by tall mountain. Once you arrive you will be met by our Bhutanese guide and he will introduce you to the city. 
Day 2 & 3
We explore Paro and surrounding and visit some famous and some not so famous monasteries , we have a visit to an organic farm and lunch with a local family, perhaps one of the best experience on out Bhutan Tours.
Day 4 & 5
We visit the Punakha region , here we visit the famous monastery of Chimikang as well as have some fun on the hanging bridge and meditate with monks or take part in an archery game. A side trip to Phobjhika can also be considered and is highly recommended on out Bhutan Tours.
Day 5 & 6
We arrive in Thimphu – here the well laid out city will appease the OCD of even the most compulsive traveller. We shall have a trip of the national musuem of textile and interact with the local artists as well as visit the centernary farmers market. 
Day 7
Our Bhutan Tours end and we fly back home . For guests with more time on hand a trip to the Haa valley can be considered as well.
Accommodation on sharing basis according to the itinerary
All meals detailed in the itinerary
All transport
Bhutanese National Guide
Tourism Levy
All Local Experiences
Experienced Guides